worldwarcouncil
© Provided by AFP A view of the ancient Syrian city of Palmyra on March 31, 2016
Syrian troops have found a mass grave containing the bodies of 42 people executed by Islamic State jihadists in Palmyra, as Washington warned the group's leader will eventually "taste justice".
IS has in recent months claimed responsibility for deadly attacks in Brussels and Paris, but has lost ground in Syria and Iraq.
Days after Syrian troops backed by Russian forces recaptured Palmyra and its ancient ruins, the army "uncovered a mass grave of officers, soldiers, members of the popular committees (pro-regime militia) and their relatives," a military source told AFP on Saturday.
Twenty-four of the victims were civilians, including three children, he said, asking not to be named.
"They were executed either by beheading or by shooting."
Suggested from Windows Store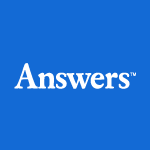 Answers.com
Look up expert articles on ISIS
(7 Reviews)
Check out our…
View original post 595 more words